Geoscience Technology

What type of job can I get?
Oil field data technicians, wireline technicians, mudloggers, associate geologists, geoscience technicians, geology lab technicians, mineral exploration technologists, and geology assistants.
Job outlook and wages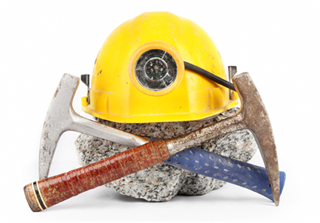 Annual mean wage in Montana: $46,470*
Annual mean wage in US: $57,840*
Expected Growth in US: 15%*
Program credentials:
Professional Certificate in Geoscience Technology
Length of Program
Two (2) semesters; 28 credits
What you'll learn
Geoscience Technicians collect and examine geological data and test geological samples to determine their elemental, mineral, and petroleum content. Some Geoscience Technicians collect operations data on drilling, geological and geophysical prospecting, and land/lease contracts. In oil and gas exploration, Geoscience Technicians measure and record physical and geological conditions in wells using advanced instruments or by analyzing mud brought back up to the surface full of rock cuttings. A certificate in Geoscience Technology will prepare graduates to work as geoscience specialists, able to apply their technical knowledge to a variety of geological issues including core description and analysis, geologic software applications, mineral and rock identification, subsurface mapping, the use of GIS and map interpretation, and field methodologies.
Program cost
$3,750
Potential Employers
Upstream oil and gas operators, independent operators, mining companies, support and consulting services organizations, and regulatory agencies.
Helena College is pleased to provide Gainful Employment information on the following program:
*Data compiled from the Bureau of Labor Statistics, US Dept. of Labor 2012.