Water Resources

NOTE: This program is currently in moratorium.
This program is not accepting new students.  For more information, please contact Ryan Loomis at 447-6904.
What type of job can I get?
Water technicians, hydrologic technicians, environmental protection technicians, water quality monitoring specialists, and water efficiency technicians.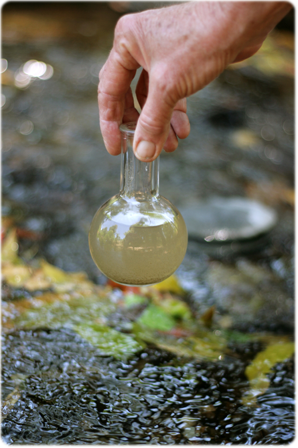 Job outlook and wages
Annual mean wage in Montana: $36,970*
Annual mean wage in US: $45,270*
Expected Growth in US: 24%*
Program credentials:
Associate of Applied Science (AAS) Degree in Water Resources
Length of Program
Four (4) Semesters; 71 credits
What you'll learn
The Water Resource Program provides a career-technical curriculum offering an Associates of Applied Science Degree in Water Resources emphasizing water quality and quantity. The design of this program is to offer Water Resource courses predominantly in an online or hybrid format. An AAS degree in Water Resources will prepare a student to work as a water specialist dealing with a variety of water issues, including evaluation of water use patterns, recommending water efficiency techniques, use of GIS and map interpretation, water collection and analysis, interpretation of water policies, technical report writing, and field methodologies.
Program cost
$9,954 - $10,083
Potential Employers
Federal & State regulatory agencies, private consulting firms, private engineering and environmental firms, water resource related organizations and non-profits.
Instructors:          
Chris Hunter
Chris Carrigan
Chris Dorrington
Doug McBroom
Larry Dolan
Christopher Matson
*Data compiled from the Bureau of Labor Statistics, US Dept. of Labor 2012.