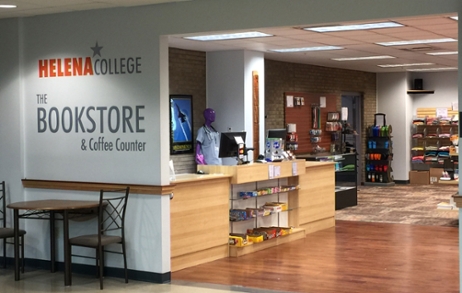 Bookstore Hours
Closed until Fall Semester
The Coffee Counter Hours
Closed until Fall Semester
Bookstore East
Closed until Fall Semester
Book Lists and Prices
To Order Summer course books, Click on the link above labeled Summer 2020 Book Order Form. Please fill in all the information and send the completed form  to HCBookstore@HelenaCollege.edu.
You will be able to pick up your books Tuesday - Friday 10 am - 2 pm. Books will be ready the next business day if orders are received by 4pm.
Order cutoff date is June 26th at 4pm. No orders will be processed after this cutoff.
All textbooks for the trades courses will be sold exclusively through our Airport Campus Bookstore location.