Diesel Technology
What type of job can I get?
Diesel Mechanic
Heavy Equipment Mechanic
Job outlook & wages
Median Wage in MT*:  $46,270
Median Wage in US*:  $44,830
Expected Growth in MT*:  11.0%
Expected Growth in US*:  10.1%
Degrees
Associate of Applied Science – Diesel Technology
Certificate of Applied Science - Diesel Technology
What you'll learn
This program is more than just turning a wrench.  You will be well prepared for a career as a diesel technician.  Hands on training with state of the art equipment in a facility designed for comprehensive training in:
maintenance,
diagnosis and repair of related electrical/electronic systems,
mobile hydraulic systems,
manual and hydraulic drive trains,
brakes,
air systems,
diesel engines,
alignment and undercarriages,
HVAC, and transport refrigeration systems
welding fundamentals
We are a Snap-on Nc3 certification center for Multi Meter, Torque and Diesel diagnostics. Incorporated into your course of study are the Cummins Virtual College Training system as well as the Daimler Trucks North America Get Ahead program.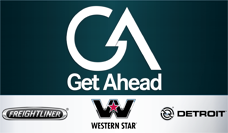 Program cost
$8,284 - $9,584
Potential employers
Agriculture and truck dealerships, Truck Fleets, Mining Companies, Construction Companies, Oil Companies, Farms and ranches, and independent truck repair shops.
Instructors
Rick Purcell
Derrick Hauer