The Student Support Center Tutoring Program
General Tutoring Information
Tutoring services support all academic programs offered by the college. A computer lab equipped with scanners, printers, and many software applications utilized by Helena College courses is available to students in the Student Support Center.
What subjects do tutors cover?
Math- Pre Algebra through Pre-Calculus
Writing and Public Speaking
Computer Technology
Science- Biology and Chemistry
Who are the tutors?
Our tutors are highly qualified students and staff, who receive training on an ongoing basis. They maintain high standards of academic integrity and customer service. All instruction is designed to meet the specific needs of each student.
How much does it cost?
Tutoring is free for students!
When can I stop by?
Log into Starfish and click on "My Success Network" and select "Keep Calm and Get a Tutor" to schedule a tutor. Tutors are available in the fall and spring semesters and in the summer on a limited basis.
Certain times of the day are busier in the Student Support Center than others. Workshops on study skills and other academic support topics are offered as requested by faculty.
Do you think you might make a good tutor?
Contact the Student Support Center for more information. You may also talk to the Financial Aid office about work study positions.
Online Tutoring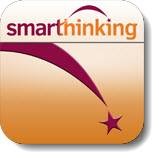 Tutoring is available 24/7 through Smarthinking.