Elementary Education Articulation Agreement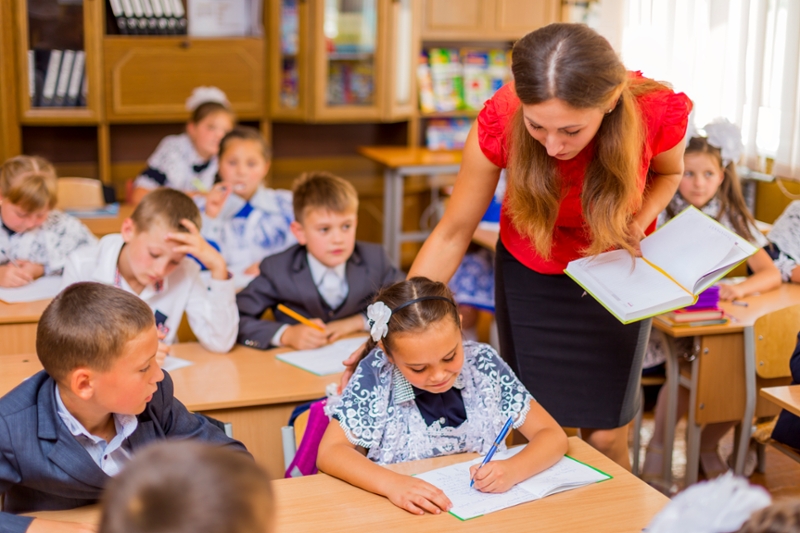 What type of job can I get?
K-8 Teacher
Degrees
Associate of Science
How does it work:

Complete Helena College's A.S. – Elementary Education degree. (2 years minimum)
While completing the A.S. degree, obtain a minimum G.P.A. of 2.75 in the core courses required for state licensure. These courses are marked with an *S on the other page.
Apply and be accepted to U.M.'s Phyllis J. Washington College of Education and Human Service in January prior to the year of beginning course work with U.M.
Complete paperwork to become a student at U.M. and enroll in course work through U.M.
Complete U.M.'s B.A. Elementary Education degree via virtual courses, online courses, and student teaching experiences on Helena College's campus enabling you to live in the Helena area.
Take the PRAXIS exam for Elementary Educators.
Apply for OPI licensure for your K-8 Educator License.
This degree program is specifically designed for students seeking admissions into the Phyllis J. Washington College of Education and Human Services—University of Montana. Upon completion of this degree, students interested in studying elementary education and matriculating from an Associate of Science (A.S.) program at Helena College to the Phyllis J. Washington College of Education and Human Sciences are eligible to apply for admissions into UM-Missoula's Teacher Education Program. This program satisfies the two-year pre-professional requirement and offers eligibility for application to the University of Montana and the Teacher Education Program and does not guarantee admission. Students must maintain a cumulative GPA of 2.75 or higher in core courses required for state licensure and earn a grade of "C-" or better in all courses.  Upon completion of the articulation requirements and acceptance into the Teacher Education Program in Elementary Education, the student will enter the program with a junior standing and continue taking courses to obtain a Bachelor of Arts (B.A.) in Elementary Education.
Courses at the junior and senior level will be delivered remotely via synchronous web streaming to a classroom at Helena College, thus allowing students to participate in real-time lectures and classroom discussions without requiring their physical presence on the UM campus in Missoula.
How long will it take:
The B.A. degree will take four complete years. The first two years of the B.A. degree will result with an A.S. degree from Helena College.
For more information, contact Admissions@HelenaCollege.edu