Library Information for Faculty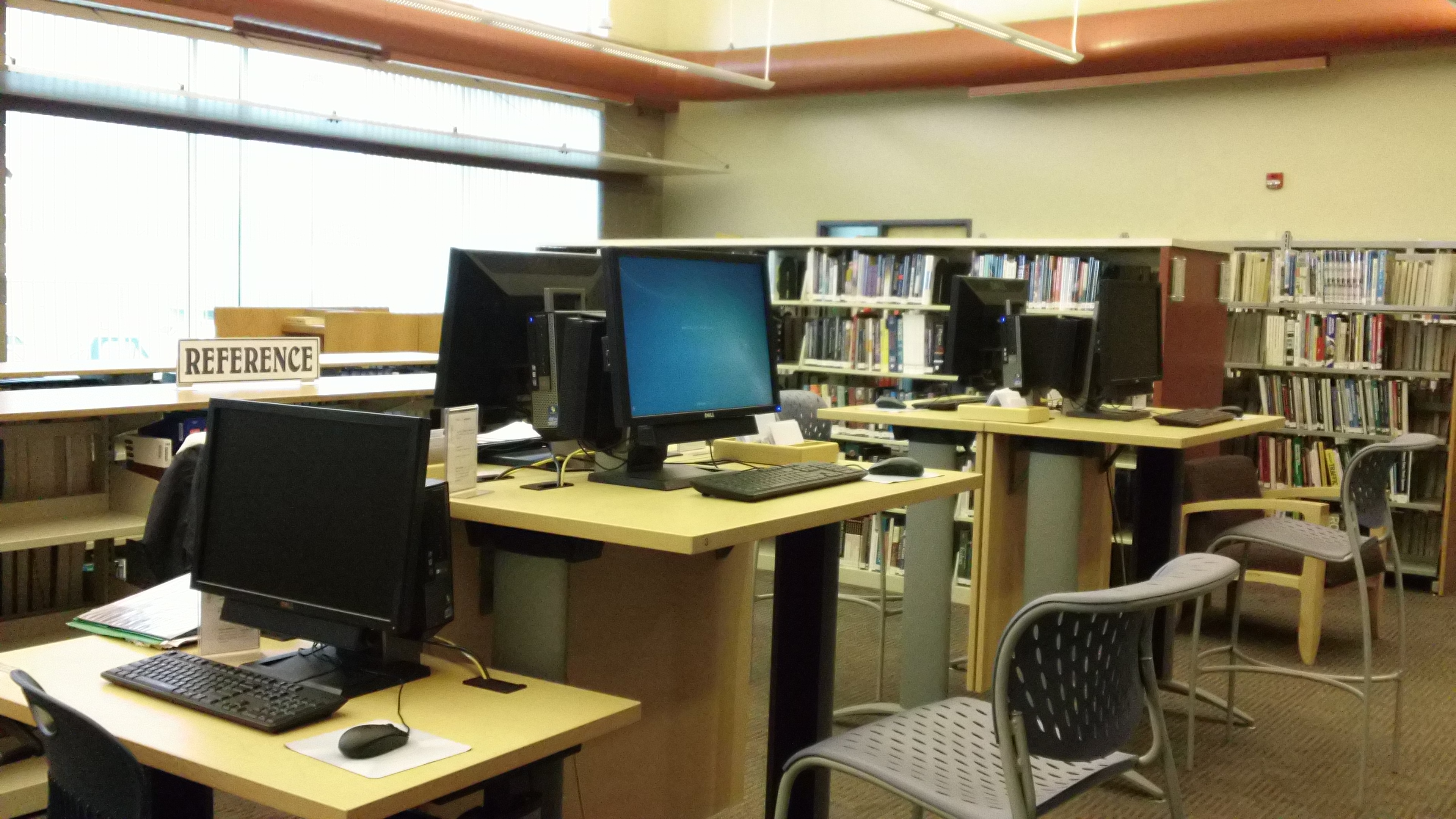 Services
Moodle
Helena College library services can be integrated or "embedded" into your Moodle course as needed by adding such features as links to items in the library's collection, class- or course-specific research guides, and librarian communications (email or live chat). Librarians can moderate forum discussions on an aspect of research or provide online instruction for students.
Please
contact the library
for further information or to discuss the options for the library's presence in your Moodle course.
Online Library Research Tutorial
Don't forget to have your students take the Library Research Tutorial available in Moodle. This is a self-paced course on research and information literacy basics. On successful completion of the course, students receive a certificate.
Library Instruction
Library instruction is available for small groups or classes and can be scheduled outside regular library hours on request. Faculty are encouraged to arrange instructional sessions that are tied to specific class assignments and projects. To arrange an instructional session, please submit a
Request for Library Instruction
Form.
Remind your students that they can Book a Librarian for one hour of one-on-one research help in the library.
Research Guides
Librarians can also prepare course-specific or class-specific online
research guides
to support or supplement in-class instruction upon request (see the
WRIT101 College Writing I
  guide as an example). A class-specific research guide focuses on an instructor's particular assignments and requirements. Both of these guides may contain links to specific journals, books or databases in the library's collection as well as relevant web tools, websites, videos, etc.  Please
contact the library
if you would like to request a research guide.
Course Reserves
Faculty may place personal or library materials and some electronic documents on reserve in the library for short term use by students during a semester.  Please fill out the
Place an Item on Reserve
form and bring it to the library with the item you wish to place on reserve or
contact the library
with the needed information.   
Library Displays
The library welcomes displays of class and student work.  Please
contact the library
to schedule a date to showcase your students' work.

Print Journals
For any journal we receive in print format, we will gladly route each new issue to your mailbox.
Contact the library
to see a list of journals we subscribe to.
Each spring, faculty are consulted for subscription requests.

Collection
We have print and electronic materials, as well as DVDs, available for all academic programs at the college. We also have a small collection of leisure reading materials. If you don't see what you like to read, please let us know so we can add it to the collection.

Databases
Helena College Library subscribes to over
150 diverse databases
that offer access to peer-reviewed journal articles as well as magazine and newspaper articles, videos, images, career and test preparation, and more.  Access library databases off-campus using your Net ID (hcf…) and password.
Borrowing Guidelines
Faculty may borrow library materials for the semester. Consult
detailed guidelines for borrowing by faculty.
Holds
You can borrow books, DVDs, and other items from our University of Montana affiliate libraries (UM, UM-Western, Montana Tech, and Salish Kootenai College), which are searchable in the
library catalog
. You can place a hold from the catalog by logging in to your account with your faculty ID (79 .. .).
Interlibrary Loan
The Library will borrow books, videos, and articles from other libraries for your use. Just fill out an
Interlibrary Loan Request
form and we will let you know when the item is received.
Suggest a Purchase
Helena College Library welcomes faculty feedback on items to add to our collection. Please take advantage of our
Suggest a Purchase
form and submit your recommendations today.
Copyright Information
Read the brochure
Know Your Copy Rights
from the Association of Research Libraries, view the
Copyright and Intellectual Property Office
of Ball State University and use the helpful
Fair Use Checklist
from Indiana University.