Helena College Diversity Committee's
University of Montana's President's Lecture Series
2015-2016
This year's President's Lecture Series will consist of eight talks on vital topics by distinguished guest speakers. The University community and general public are cordially invited to attend all the lectures.
Admission is free.
Now Available on Missoula Community Access
Television (MCAT)
"What Is the Legacy of the 1960s?"
(In collaboration with the Project on American Democracy and Citizenship)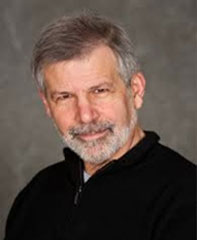 Michael Kazin
Professor of History, Georgetown University
Michael Kazin, who in 1983 received a Ph.D. from Stanford University. Prior to joining the Georgetown history department, he taught at American University in Washington, D.C. An expert on 19th- and 20th-century U.S. politics and social movements, he has published the following books:
Barons of Labor: The San Francisco Building Trades and Union Power in the Progressive Era (1987)
The Populist Persuasion: An American History (1995)
America Divided: The Civil War of the 1960s (1999, co-authored with Maurice Isserman)
A Godly Hero: The Life of William Jennings Bryan (2006)
American Dreamers: How the Left Changed a Nation (2011)
He currently is at work on "War against War: The Rise, Defeat, and Legacy of the American Peace Movement, 1914-1918.
Professor Kazin is the editor-in-chief of The Princeton Encyclopedia of American Political History (2010) and The Concise Princeton Encyclopedia of American Political History (2011). With Joseph McCartin, he is the co-editor of Americanism: New Perspectives on the History of an Ideal (2006). He is co-editor of Dissent, a leading magazine of the American left.
This presentation is available at: mcat.org, channel 189
---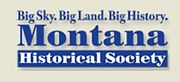 Thursday, February 4, 6:30 – 9:00 p.m.
Presence of the Past Program Series— Four Pieces of Jade: Bridging Heaven and Earth. MHS Board of Trustees member Crystal Wong Shors will share stories of generations of Chinese Americans in Montana. Through a collection of remarkable photographs, newspaper archives, and accounts of exceptional Chinese women, she will reveal glimpses of the lives of Ruby Chinn Lee Wong—an early 20th century immigrant—and Helena's Fabulous Lee Sisters—daughters of one of Helena's earliest entrepreneurs—who were born at the turn of the twentieth century. Shors will offer recollections of her own life in Helena's South and West Main area, as well as memories shared by her father's generation. After Shors' talk concludes, refreshments will be served in the lobby and, following this informal reception, MHS Interpretive Historian Dr. Ellen Baumler will lead a tour of the exhibit Our Forgotten Pioneers—The Chinese in Montana which she co-curated. Humanities Montana is co-sponsoring the evening's events.
Thursday, February 11, 6:30 – 8:00 p.m.
Presence of the Past Program Series—Cass Gilbert in Big Sky Country: His Designs for the Montana Club. Helena historian Patty Dean will share information gleaned while conducting research for her newly published monograph on Helena's famed Montana Club. She will trace the way in which the clubhouse, designed by St. Paul/New York City architect Cass Gilbert, embodies the values of the esteemed organization and place it in the context of gentlemen's clubs ranging from London's St. James Square to uptown Butte. She will also give attendees a look at the members' original, short-lived home—once hailed as "the most sumptuous building ever erected in Montana"—that was built in 1893 and burned in 1903. Her new book was published by Drumlummon Institute on the occasion of the Club's 130th anniversary.
Saturday, February 13, 9:00 a.m. – 5:00 p.m.
Second Saturday at MHS. Sponsored by the Helena Community Credit Union, Second Saturday features free admission all day long and drawings for door prizes. This month, bring your family to see our newest exhibit, From the Heart: Stan Lynde's Comic Creations. Donate $100 to the Montana Historical Society's Montana Heritage Center fund and you will receive a special edition print of John C. Ulberg's print, Stan Lynde, courtesy of the artist. The print is limited to 250 signed and numbered copies. Free admission is also offered at the Original Governor's Mansion, 304 N. Ewing, where tours begin on the hour at noon, 1:00, 2:00, and 3:00 p.m.
Wednesday, February 17, 10:45 a.m. – 12:00 noon
Friends of the Montana Historical Society Public Program—Archives Trivia. Taking their cue from popular Pub Trivia Nights, the MHS Archive staff will host an Archives Trivia contest. Attendees will form teams and be quizzed on Montana History Trivia (with a focus on materials in our archival collections). Winners will get bragging rights and a "fabulous prize." All participants will have a good time testing their Montana history chops!
Thursday, February 18, 6:30 – 8:00 p.m.
Presence of the Past Program Series—Taming Big Sky Country: The History of Montana Transportation from Trails to Interstates. Cruising down Montana's scenic highways, it's easy to forget that traveling from here to there once was a genuine adventure. The state's major routes evolved from ancient Native American trails into four-lane expressways in a little over a century. That story is one of difficult, groundbreaking, and sometimes poor engineering decisions, as well as a desire to make a journey faster, safer, and more comfortable. It all started in 1860, when John Mullan hacked a wagon road over the formidable Rocky Mountains to Fort Benton. It continued until the last section of interstate highway opened to traffic in 1988. Montana Department of Transportation historian Jon Axline charts a road trip through the colorful and inspiring history of trails, roads, and superhighways in Big Sky Country. Axline will be on hand to sign copies of his new book, which is serving as the basis of his talk.
Thursday, February 25, 6:30 – 8:00 p.m.
Presence of the Past Program Series—Blood on the Marias: The Baker Massacre. On the morning of January 23, 1870, troops of the 2nd U.S. Cavalry attacked a Piegan Indian village on the Marias River, killing many more than the army's count of 173, most of them women, children, and old men. Intended as a retaliation against Mountain Chief's renegade band, the massacre sparked public outrage when news sources revealed that the battalion had attacked Heavy Runner's innocent village—even after guides told its inebriated commander, Major Eugene Baker, he was on the wrong trail. In his new book—hot off the press from the University of Oklahoma—Bozeman author Paul R. Wylie explores the history of Euro-American involvement with the Piegans, beginning with the Hudson Bay Company in the 17th century and culminating in the tragic events on the Marias.
---
Helena College Diversity Committee's Online Programming for March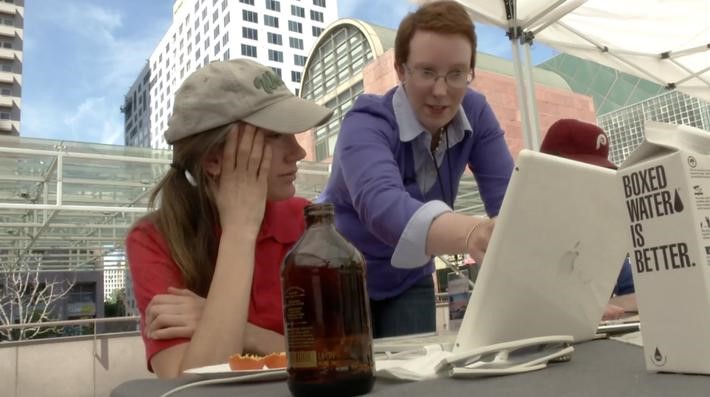 Women Work to Change the Culture of the Free Online Encyclopedia "Wikipedia"
Challenge students to think about why there are almost ten times as many male Wikipedia editors as female and how that might affect the definitions on the site with this PBS NewsHour video and educational resources from May 19, 2014. Wikipedia has come under scrutiny over a lack of female representation and participation on the website.
Work to Change the Culture of the Free Online Encyclopedia "Wikipedia"
---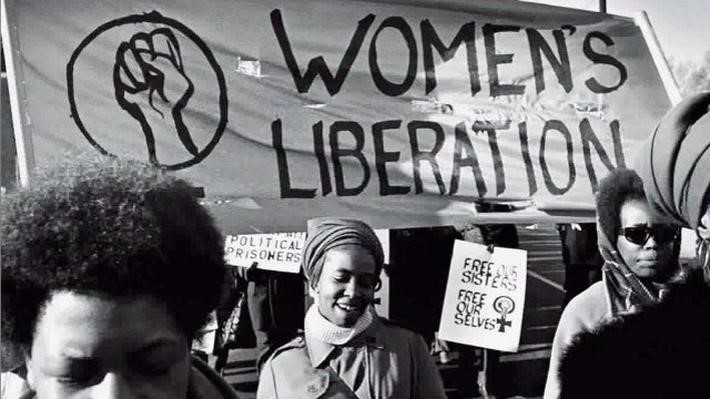 Civil Rights and the Women's Movement
Compare and contrast the experiences of African American and white women facing discrimination in the 1950s and 1960s. In a culminating activity, students will then research current areas of discrimination and formulate an anti-discrimination campaign
Civil Rights and the Women's Movement
---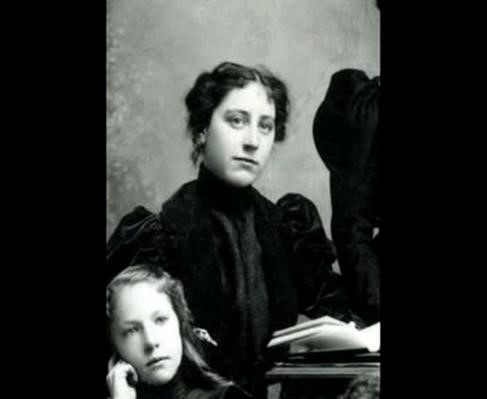 Montana Mosaic: Jeannette Rankin Suffragette
Montanans are tied subtly and deeply to the nation and the world. Federal politics have affected the daily lives of Native Americans, students, senior citizens, and ranchers. International markets affect everything from crop selection to timber prices in Montana. Montanans fight for what they believe in…like Montana's Jeannette Rankin. An acknowledged pacifist, she voted against U.S. involvement in both World Wars. Her stand incurred the wrath of millions of Americans— including many, but not all, Montanans. Jeannette Rankin reflects Montana toughness, courage, and integrity. She is a Montana story.
Montana Mosaic: Jeannette Rankin Suffragette
Go to the Helena College Diversity Committee or the Library webpage for links to these videos.
Helena College's Statement on Diversity
Mission
At Helena College, we recognize and accept each individual is a unique combination of thoughts, beliefs (religious, political and ideological), socio-economic status, race (biological), ethnicity (cultural), age, gender, sexual orientation, and physical abilities, and we value these differences through shared governance, program offerings and collegiate activities.
Diversity Core Values
Acceptance
Respect
Understanding
Recognition
Inclusion
Vision:
To have a college committed to embracing the rich dimensions of diversity contained within each individual.
About the Diversity Committee
The committee is comprised of representatives from the Dean's Office, Student Services, Fiscal/Plant, Academics, and Student Senate.
The scope of the Committee, which includes a Committee Chair, a Program Coordinator, and an Academic Liaison, is to integrate diversity into all aspects of the college, including
Admissions/enrollment Practices
Recruitment and employment practices
Communications, publications, and promotions
Programming, both academic and institutional
Institutional organizations, services, and events
Community partnerships
Committee Members:
Robyn Kiesling, *Co-chair
Deb Rapaport, *Co-chair
Julie Adams
Hayley Blevins
Michael Crook
Rick Dendinger
Laura Gifreda
Chad Hickox
Brenda Johnson
Deb Micu
Tammy Steckler
Joyce Walborn